2021 Panther Run Race Date - Sept 18th!
Join us for a sweat drenched, mud slinging, obstacle saturated run through the woods! Hosted at The Ridge, Springville, Alabama (just outside Birmingham).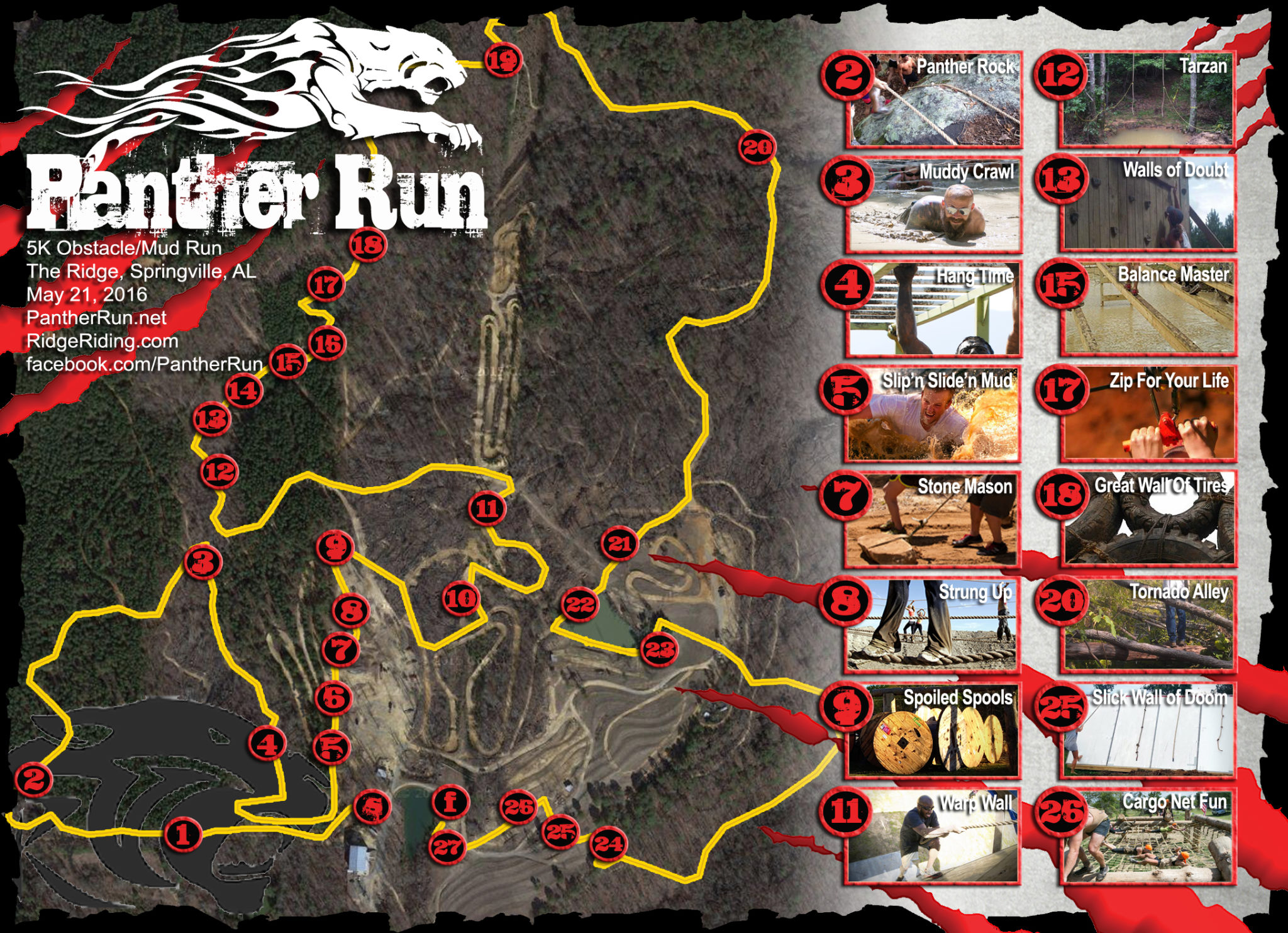 This is from one of our past races. The course and obstacles change from year to year.
Is There a Panther in You?
Watch this video to get pumped, grab your buddies, get registered, show up, own your fear, run, jump, crawl, climb and have the time of your life at one of the best obstacle races in the state!
Don't miss out on this year's Panther Run!
This is our 8th annual Panther Run 5K Obstacle Race/Mud Run and it's shaping up to be the best one yet! The last 3 out of 4 have sold out! Get your tickets before they're gone!